The M.D. of Wainwright is situated in the heart of the agriculture and oil industries and is a major partner with one of Canada's largest military training bases. This makes the M.D. of Wainwright an area of diverse wealth both socially and economically and allows us to provide our residents with many services and the benefit of low taxes.
In addition, the M.D. of Wainwright offers various historical and recreational attractions for residents and visitors.
The M.D. of Wainwright is a progressive community that is a great place to live, work and raise a family. We are glad to welcome you.
Strychnine Notice
M.D. of Wainwright No. 61 Construction Operators & Labourers
The M.D. of Wainwright is inviting applications for seasonal Construction Operators and Labourers for the 2019 construction season.
Qualified applicants must have a valid class 5 driver's license and prior equipment operation experience would be an asset.
Further detail and information may be obtained by contacting the Director of Road Construction at the M.D. Public Works Shop at (780) 842-4024. Please submit applications to:
M.D. of Wainwright No. 61
Attn: Public Works Shop
717-14th Avenue
Wainwright, AB T9W 1B3
Fax: (780) 842-4110
Email: This email address is being protected from spambots. You need JavaScript enabled to view it.
Only those requested for an interview will be contacted.
From the Ground Up!
CAP Announcement

STARS Thanks M.D.
Glenda Farnden from STARS makes a presentation to Reeve Bob Barss of the M.D. of Wainwright No. 61 in recognition of the M.D.'s funding commitment of $10,000 per year for four years.
Range Road 75 Bridge Near Fabyan
Please be advised that due to damage from and accident, the M.D. of Wainwright No. 61 has temporarily lowered the weight restriction on the old Fabyan Bridge located on Range Road 75 just north of Hwy 14. The bridge capacity is now a maximum of 15 tons. This change is effective immediately.
Unacceptable Waste for a Front Load Bin
The M.D. of Wainwright and Waste Management would like to remind everyone that the following items are unacceptable waste for front load bins.
No appliances or furniture
Hazardous materials or any container having contained such material
Free liquids, oily wastes, oil filters oily rags, sludge's and semi-solids
Solvents, greases, empty containers
Paint, thinner or remover cans (unless RCRA empty, solidified or triple rinsed
Treated wood, railroad ties, industrial waste
Animal wastes and / or carcasses
Drums / containers (sealed)
Compressed cylinders (propane, oxygen etc.)
Batteries, transformer, ballasts
Herbicides and pesticide containers
Radioactive materials, naturally occurring (NORM)
Thank you from the M.D. of Wainwright No. 61 and Waste Management
Road Closure Update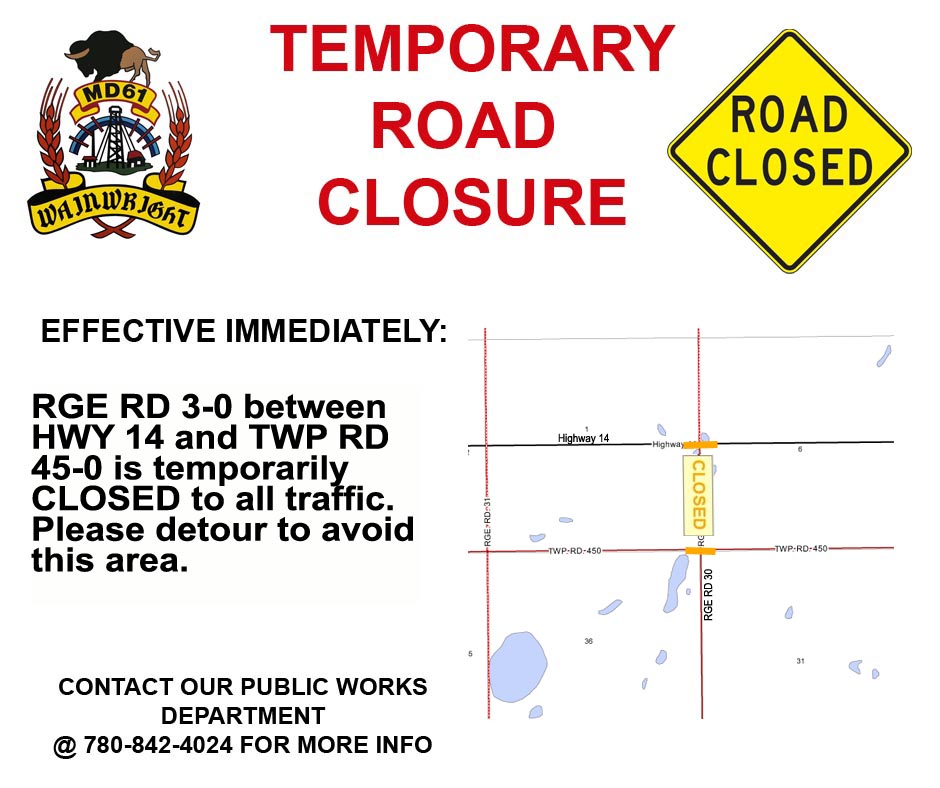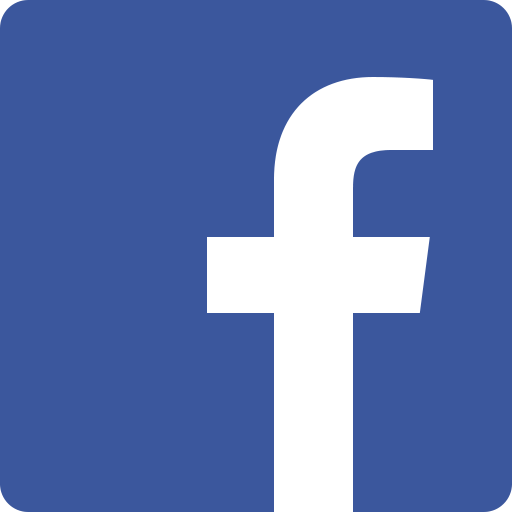 Join Us On Facebook