The M.D. of Wainwright is situated in the heart of the agriculture and oil industries and is a major partner with one of Canada's largest military training bases. This makes the M.D. of Wainwright an area of diverse wealth both socially and economically and allows us to provide our residents with many services and the benefit of low taxes.
In addition, the M.D. of Wainwright offers various historical and recreational attractions for residents and visitors.
The M.D. of Wainwright is a progressive community that is a great place to live, work and raise a family. We are glad to welcome you.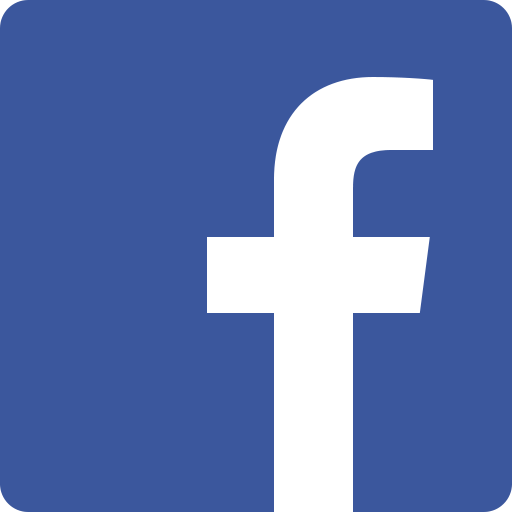 Join Us On Facebook
Division 3 Contact Information
Please take notice that the M.D. of Wainwright has decided to defer the election of the vacant Councillor position in Division 3 to the next General Municipal Election scheduled for the fall of 2017 instead of holding a by-election in the interim.
In the meantime, ratepayers and residents of Division 3 with issues or concerns involving roads, weeds, drainage, pests and other concerns may contact the following:
M.D. Administration Office - 780-842-4454
Reeve Bob Barss - 780-842-7309
Deputy Reeve Ted Wilkinson - 780-806-0315
Offices Closed July 3, 2017
The M.D. of Wainwright offices will be closed on July 3, 2017 in lieu of Canada Day.
Road Closure Update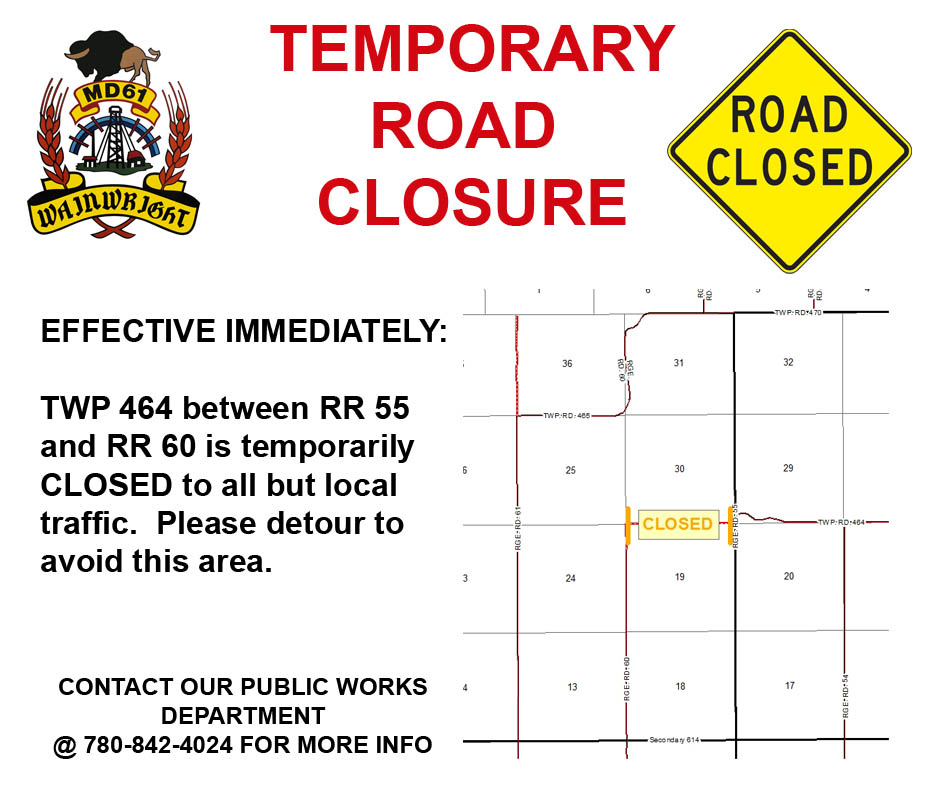 The M.D. of Wainwright has re-opened the 4 miles West of highway 897 on Twp Rd. 454.
The 1 mile of construction road on TWP 464 between RR 55 and 60 is still closed.
Thank you for your cooperation.
Fabyan Bridge Work
The M.D. of Wainwright has been notified that an Alberta Transportation contractor will begin work on the Fabyan bridge on Highway 14. Limited lane passage may be in affect for the next number of weeks. Effective May 5th to the end of July, only ONE lane will be open on the bridge. Please make alternate arrangements if this will affect your travel on Highway 14. Effective May 5th, no wide loads are allowed for the duration of construction. Loads wider than 3.5 meters must use alternative routes. This includes farm equipment, no exceptions.
Information about Alberta's Agricultural Service Boards
The Agricultural Service Board Grant Program promotes long-term sustainability of agriculture industry and rural communities and the development and delivery of environmental extension programming. ASBs are responsible for implementing and enforcing legislative requirements under the Agricultural Service Board Act, the Weed Control Act (WCA), the Agricultural Pests Act (APA), the Soil Conservation Act (SCA) and assist with the control of animal disease under the Animal Health Act (AHA). Full document can be download here.
2017 Road Ban Information
The M.D. of Wainwright will be placing a 75% road ban on April 1st. Please see our Road Ban Information page for a list of roads
2017 Strychnine Notice
2017 Federal Registration of 2% Liquid Strychnine Concentrate (LSC) (PCP#304533)

Richardson's ground squirrel control available to agricultural producers. Farmers with a Farm fuel number or farm license plates only. Product to be used only on land with economically significant Richardson Ground Squirrel populations.

Infestation levels must be: 1 RGS hole per four meters of walking, or if a producer has 20% damage in a 100m strip of crop or pasture land.

Additional conditions and purchase restrictions also apply. Cost of this product will be $10.50/bottle or $250.00/case.

Available for purchase Tuesdays between 1:00-3:00 PM each week, starting April 4, 2017 until June 27, 2017. Purchases after these dates can be made by appointment. All sales dependant on product availability.

LSC will be distributed from the M.D. of Wainwright Rec. Shop (North side of the building) 2010-15 Avenue N. Wainwright (Located between United Rentals and Wainalta Motors)

For more information, please contact the Municipal District of Wainwright at (780) 842-4454.