Employment Opportunities With The M.D. of Wainwright
Download a General Job Application Form for the Municipal District of Wainwright in Adobe PDF orMicrosoft Word format.
You can also download the Driver Job Application From in Adobe PDF or Microsoft Word format.
Please forward Job Applications to This email address is being protected from spambots. You need JavaScript enabled to view it. or by fax to 780-842-2463.
Director of Emergency Management
The M.D. of Wainwright No. 61 along with the Town of Wainwright and the Villages of Irma, Chauvin and Edgerton are seeking the part-time services of a qualified individual to administer the emergency services of all municipalities. The person in this position acts as Director of Emergency Operations which includes administration of the Municipal Emergency Plan and the coordination of all emergency services and other resources used in an emergency. The ideal candidate will have training and/or experience in emergency management operations.
The DEM is a part-time position averaging about 40 hours per month depending on activities. Much of the work involves planning and preparation for an emergency situation. Most administration hours may be carried out at home with some scheduled meetings and/or conferences requiring attendance. Applications and resumes outlining experience and qualifications, will be received in confidence until November 22nd, 2018. Please send resumes attention: "Director of Emergency Management Competition".
Kelly Buchinski, Municipal Administrator
M.D. of Wainwright No. 61
717 – 14th Avenue
Wainwright, AB T9W 1B3
Phone: 780-842-4454 Fax: 780-842-2463
E-mail: This email address is being protected from spambots. You need JavaScript enabled to view it.
Website: www.mdwainwright.ca
Job Seekers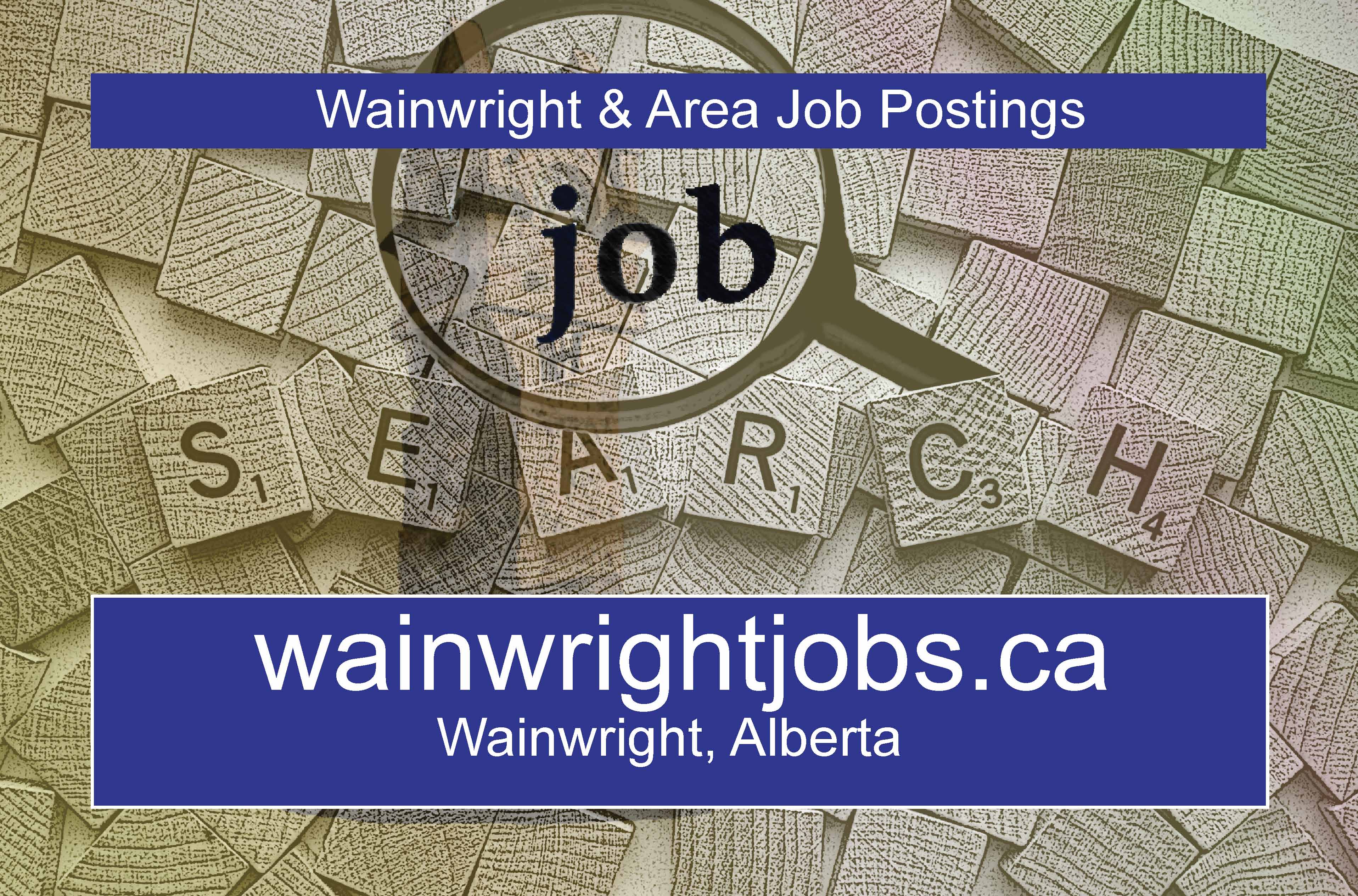 Business Opportunities With CFB/ASU Wainwright
The Department of National Defense (DND) - Wainwright, Alberta requires:
Roof Repairs
Wheel Alignment Machine
Truck Dump Box Storage Frames
Line Maintenance Truck
Miscellaneous Food
For more information on any of these opportunities, you can view information from the MERX.com website.
Visit WantJobGotJob.com for other Employment Opportunities in the Wainwright area.