2016 Annual Report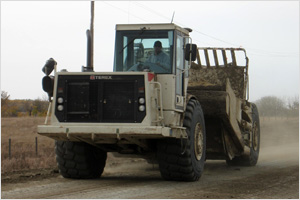 In 2016, our construction crew improved approximately 10.5 miles of road, including a major upgrade to the Sharon Lutheran Church Road south of Irma. Thanks to the mild winter last year, our construction crew was able to work though most of the winter and successfully move significant volumes of dirt through a large slough. The Sharon Lutheran Church Road is a key local road connecting S.H. 881 to Highway 14. The MD plans to further improve a large portion of this road with cement road stabilization in 2017. Other construction projects in 2016 included a four mile project north-east of Irma and some catch-up projects throughout the municipality. The MD contracted out 6 miles of road construction in 2016 and 9 miles of paving. In addition, we added 11 more miles of the cement base stabilization to our key local road network, making a total of 67 miles of cement in the municipality. This type of road has proven to provide a good, durable and mostly ban-free road that is standing the test of time by requiring little to no maintenance as compared to oiled roads.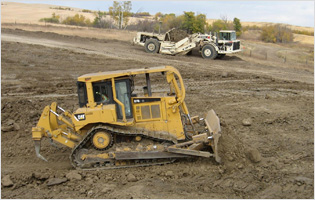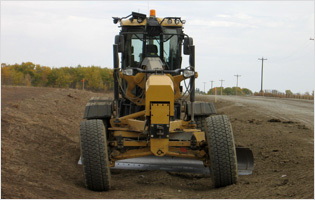 The MD utilized $2.6 million of its Municipal Sustainability Initiative (MSI) funding from the provincial government towards one of its paving projects. The remainder of the grant helped fund the fire departments and recreation operations within the municipality in the amount of $223,607.
We completed approximately 6 miles of road oiling and re-oiling in 2016. We now have less oiled roads in our municipality, as cement has replaced some of our busiest oiled roads. At the completion of 2016, oiled roads in the municipality totaled 47 miles, which is a reduction of 41 miles since 2010. This results in a cost savings of approximately $600,000 for oiled road maintenance over a two-year period.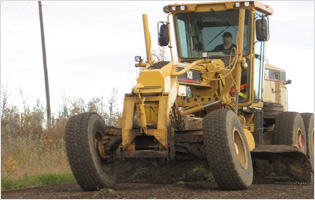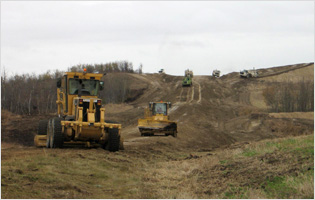 Regular road maintenance continued as usual with 161,000 metric tonnes of gravel applied to our gravel roads. We use both private and MD trucks to haul and spread the gravel. We are maintaining our grader fleet at seven graders, with one additional grader being used to supplement other graders where it is needed. This additional grader was busy reclaiming our gravel road tops when it was available. Also, to maintain our stockpiles of gravel, we hired a private contactor to crush approximately 205,000 metric tonnes of gravel. We continue to work towards finding new sources of gravel for crushing to ensure our future gravel maintenance needs are met.
I would like to pay special tribute to Division 3 Councillor, Myron Zajic for his dedicated service to our municipality. Myron served as an MD councillor for more than 15 years, from 2001 through 2017, and sadly passed away in January 2017. He will be dearly missed by Council, staff and ratepayers of the MD, but forever remembered and respected.
On behalf of Council, I would like to thank all MD employees for their dedication to the municipality over the course of the year. I would also like to express my sincere gratitude to Council and staff for their continued support.